20% savings on your Google Shopping purchases!
Avoid a decrease in traffic and benefit from an advantageous CPC !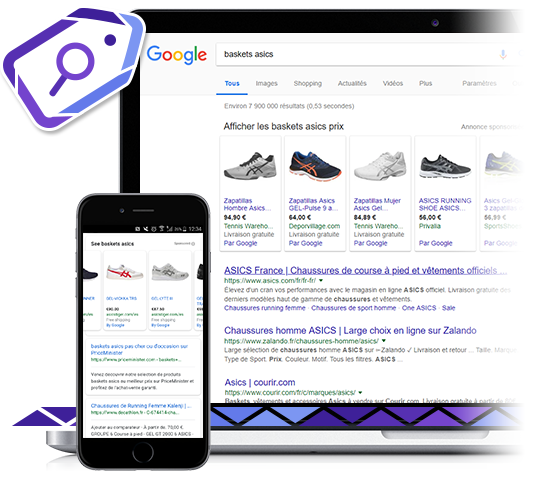 In 2017: Following antitrust legislation, the European Union has condemned Google to pay a fine of 2.4 billion euros and opens its Google Shopping engine to its competitors. Today, only 1% of Google's competitors appear in Google Shopping queries.
Google Comparison Shopping
►  Faced with a new risk of conviction, Google took the lead by facilitating the visibility of Google Shopping competitors.
► The Comparison Shopping Service (CSS) is a price comparison service developed by Google to promote advertisers on Google Shopping.
►  To encourage the use of CSS, Google offers a minimum 20% discount on CPCs to advertisers who go through a Google Certified Partner CSS.
►  This Google certification is the insurance for advertisers of a quality service, but also a reduction of Google Shopping media campaigns.
►  Simulate now the potential savings you will benefit from our CSS offer.